Views:
38920
Favorites:
35
Add
Loveland Ski Area
Hot
Short Range Forecast Discussion
->This free forecast is brought to you courtesy of Aspen-Snowmass Resort<-
Short Range Forecast Discussion - Updated for Friday, October 31, 2014
- We are expecting a significant winter type storm to move in this weekend, and it looks like a fairly strong one with significant snowfall potential at the resorts, especially above 9,000 feet, though in Aspen we are expecting appreciable snowfall in town as well (mainly Sunday night). This system moves through the area with pretty good dynamics and moisture, but some limitations as the system weakens and is deflected northeast as it moves in Sunday, and favoring southwest slopes Sunday and
Sunday night
, then more west and northwest slopes on
Monday
as moisture is diminished. A decent shot of snow is expected for early November, best across southwest Colorado as a portion of the incoming storms' energy pinches off and crosses that part of the state as a separate circulation. Mostly sunny skies are expected under building high pressure
Tuesday and Wednesday, through Thursday at least
as high pressure ridging builds in strong.
(please see the longer range forecasts toward the bottom of this page)
CM
Do you want to keep track of the US and southwest Canada snowpack?
Check here >
.
12,700 ft
10,800 ft
1,900 ft
2 miles
RESORT INFO
↑48° 9c°
↓30° -1c°
MID
MTN
Last Update

31 Oct @ 09:10

Snow Past 24 Hours

0 in

Snow Past 48 Hours

0 in

Season Total

0 in

Average Base Depth

18 in
Comments
Snow surface is machine groomed and variable conditions.
Today's Snow Potential
A trace
What's Open?
Trails

1 of 93

Lifts

1 of 10

Acreage

40 of 1800 (2%)
Other Info
Groomed Night Ski Trails

1 (2%)
01
Saturday
↑48° 9c°
↓30° -1c°
MID
MTN
Sky Condition
Partly cloudy and becoming very windy during the day with very isolated showers. Scattered snow showers and thunderstorms develop in the evening/ overnight, with snow levels to near 8,500 feet.
Precipitation
10% chance for showers (day), 30% chance for snow showers overnight
Snow Potential
A trace
Wind
Base; S at 5-15mph, becoming SW at 20 to 30 gusts to 40mph. Above timberline; Increasing to SW at 25 to 40 gusts to 60mph.
02
Sunday
↑41° 5c°
↓25° -4c°
MID
MTN
Sky Condition
Mostly cloudy and colder with very light snow showers at times through the day. Winds decrease late day. Cloudy and progressively colder with snow showers increasing overnight (snow to 6,000 feet).
Precipitation
Snow showers likely
Snow Potential
1 to 2 inches of snowfall
Wind
Base; S/ SW at 5-15mph, becoming SW at 10 to 20 gusts to 30mph. Above timberline; SW at 20 to 35 gusts to 50mph, decreasing to 15-25 G35mph.
03
Monday
↑28° -2c°
↓16° -9c°
MID
MTN
Sky Condition
Cloudy and colder with snow showers.
Precipitation
60% chance for snow
Snow Potential
2 to 4 inches of snowfall
Wind
Base; Becoming NW at 5 to 15mph. Above timberline; NW at 10 to 20 gusts to 30mph.
04
Tuesday
↑18°
↓7°
↑41°

↓13°
Sky Condition
Partly cloudy, chilly and drier with increased northwest breezes.
Precipitation
None expected
Snow Potential
None expected
Wind
Base; Variable at 4-12mph, becoming NW at 10 to 20mph. Above timberline; NW at 15 to 25 gusts to 35mph.
05
Wednesday
↑26°
↓14°
↑47°

↓10°
Sky Condition
Mostly clear, drier and milder with not much wind except above timberline.
Precipitation
None expected
Snow Potential
None expected
Wind
Base; Variable at 4-12mph, becoming NW at 5 to 15mph. Above timberline; NW at 10 to 20 gusts to 30mph.
06
Thursday
↑45° 7c°
↓27° -3c°
MID
MTN
Sky Condition
Mostly sunny
Precipitation
None Expected
Snow Potential
None Expected
Wind
From the W at 8 to 11 MPH.
Long Range Forecast Discussion:
7 day to 2 week+ forecast (since 1998)
-
06 to 16 November, 2014
- High pressure dominates most of the western US for 5 - 7 days after a good storm for the western US... with mostly sunny and mostly dry conditions
Tahoe to Colorado
. Storms should become more frequent with less sunny weather overall (seasonal) as we move further into November, especially after the 10th.
CM
Longer Range Outlook
As of now, October 2014, we are still on a path to see an El Nino Sea Surface Temperature pattern hold across the Equatorial Eastern Pacific. Sea Surface Temperature Anomalies yield a weak El Nino pattern across the eastern Equatorial Pacific (El Nino development is on track, but it will be weak at least to start, still favorable for California and the desert Southwest, plus much of Colorado and northern New Mexico).
Please note; Many computer models indicate the El Nino SST pattern may become moderate strength later this fall and early 2015, with would help focus more of the Gulf of Alaska storm action across the southwest US and California, where its desperately needed
.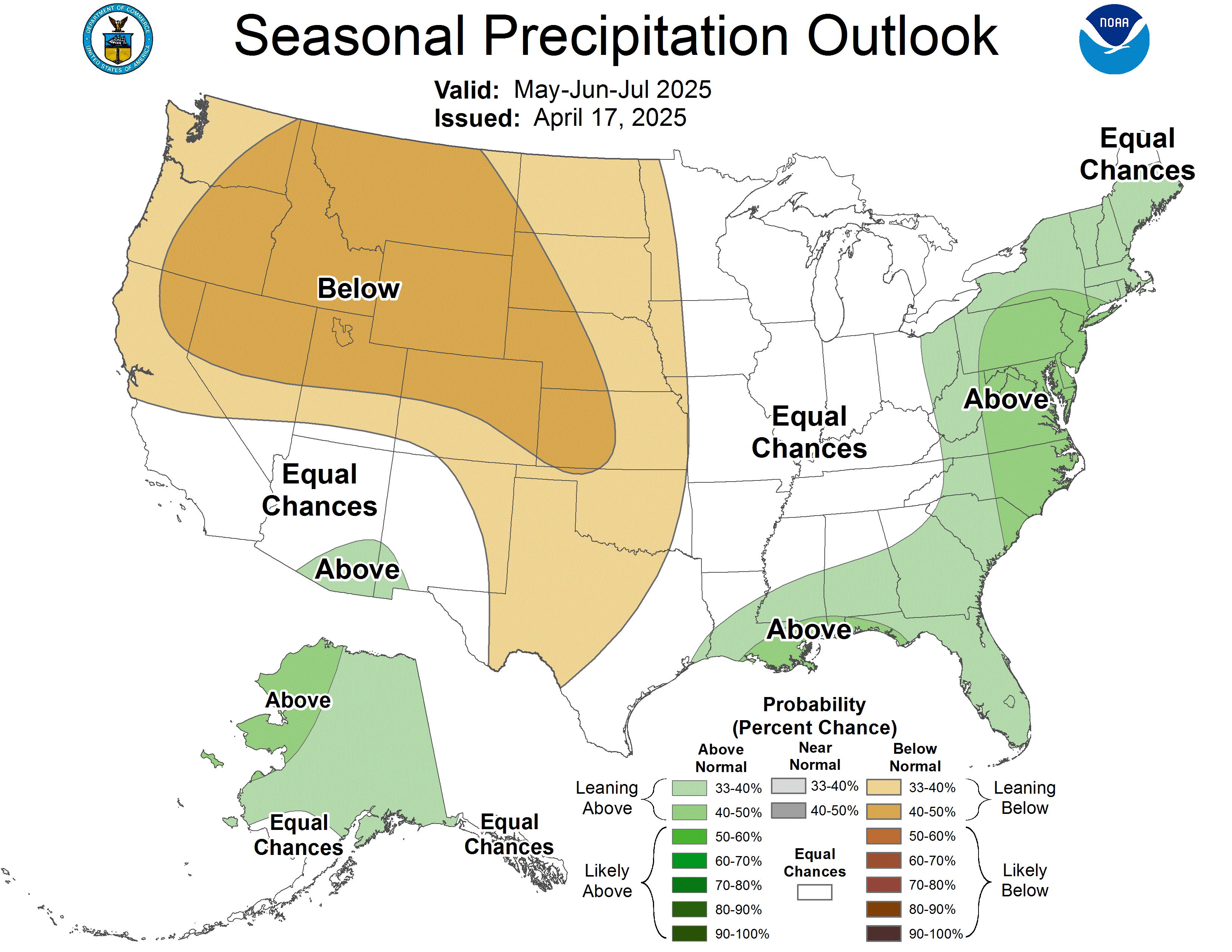 A weak El Nino is now being predicted for this fall and winter, into early 2015. It looks like the early season (October/ November) will see
more rain and snow for southern and central California, Arizona, New Mexico, Utah and Colorado
. This should help kick off the early season for places like Mammoth Mountain. This should also help build up a
better than average base of snow for Aspen-Snowmass and Taos Ski Valley
. Temperatures are expected to be near and below average for these areas as well, which helps. Maybe
Thanksgiving will be pretty good for many more areas across the southwest, and even for Squaw Valley in Tahoe
. The
Northwest US
is expecting a drier and milder than usual fall, with less snowfall than average, though with their usual heavy snowfall, especially in the Cascades, this drier/ milder than average fall season could still be good for resorts across the northwest US, mainly along the Cascades, less so inland.
The larger time-scale SST pattern in place right now is still a cool phase PDO, or negative PDO (Pacific Decadal Oscillation). This is a more long term pattern (decades), and it has made any recent years El Nino SST patterns weaker (it looks like this is the case with the current El Nino, which was expected to be strong initially.
To summarize
, the possibility of an El Nino pattern this fall and winter are "likely". Forecasts from other agencies are calling for El Nino conditions to hold this fall and winter. This would favor the
southwest US
(including
southern California and across to Taos Ski Valley, even Aspen, Colorado
) for heavier rain and snow this fall and mainly winter (2014-2015), after the wet monsoon summer across the southwest US (we forecast this in the spring).
Northwest US areas, and southwest Canada
, along with
northern Colorado through Wyoming and the northern Rocky Mountains
, should expect a drier than average, or near average snowfall winter (2014-2015).
Tahoe/ Mammoth
should see near average snowfall
Loveland is Colorado's closest major ski area to Denver, located on the Continental Divide and just short of the Eisenhower Tunnel in the Arapaho National Forest. Loveland is the 10th largest ski resort in Colorado. You get 1,365 acres of crisp, Rocky Mountain snow with 70 runs to choose from and nine lifts whisking you up to the top. On-mountain improvements include upgraded snowmaking and grooming with the addition of six new fan guns, four new Piston Bully grooming machines and a winch cat. To get the lay of the land, take a complimentary, 90-minute mountain tour. Meet at the top of Chair #1 at 10:30 a.m. every day. Loveland is actually two ski areas connected by a long, horizontal lift and a shuttle bus. Loveland Basin, with terrain for all abilities, has five chairs and a Poma lift serving 901 acres. Loveland Valley, which caters to beginners, has two lifts serving just 67 acres. Even good skiers, however, should investigate the Valley on windy days. Its tree-sheltered runs can harbor excellent snow when the Basin's slopes grow firm. If you ski as if you're on fire and you aren't afraid of heights, Loveland is your dream come true.
Map